News
29th July 2021
As announced on our home page, we have restarted activities. We held a Workday on Tuesday 27th July to clear the whole length of Footpath 3. This is the one that goes along the back of the football/cricket pitches between Church Road and the rugby pitch, and then continues to Allington Road.
We plan another Workday on Tuesday 10th August, so please let us know if you are aware of paths that need clearing. We have also asked East Sussex County Council to clear the footpath that goes from Beechlands Mill Wood to Cornwells Bank, because this is totally impassable and requires professionals with machinery. We have been told that this will be done in early August.
18th February 2020
Newick Rootz were busy again on this date. Our 16 volunteers divided into 3 teams to do the following jobs:
We mended the wooden bench by the Rugby pitch, which had sunk into the ground at one end. We jacked it up and inserted more material to stabilise and raise it.
We tidied up the area around the pond by the skateboard ramp and removed some rubbish. One intrepid volunteer even donned waders and went into the pond, which is quite deep after all the wet weather this winter!
We laid a wooden path down into the woods behind Newick school, using material from an old bridge that had to be demolished. It's incredibly muddy down there at the moment, but this should make it a little easier to get down and over the bridge into the woods.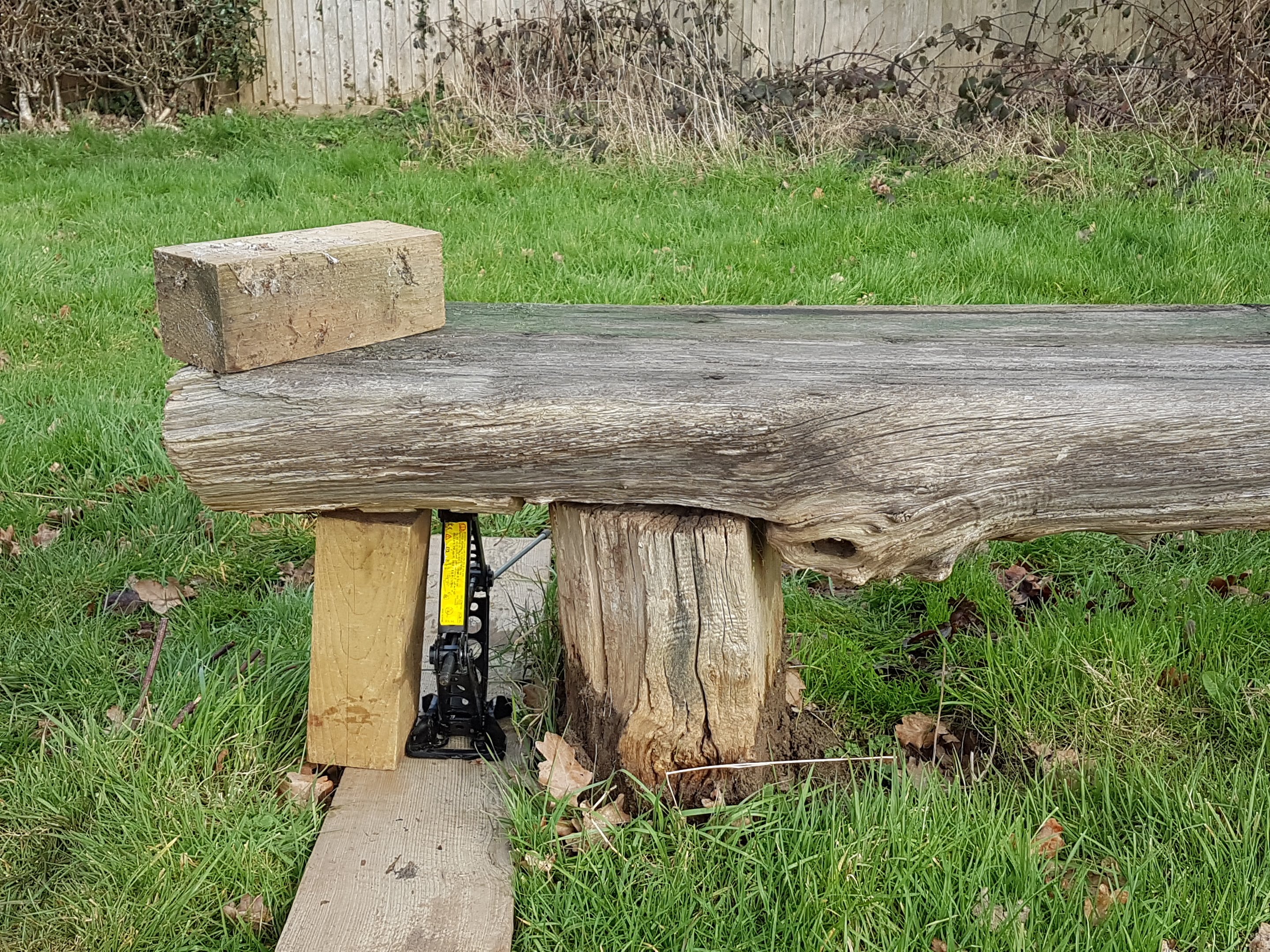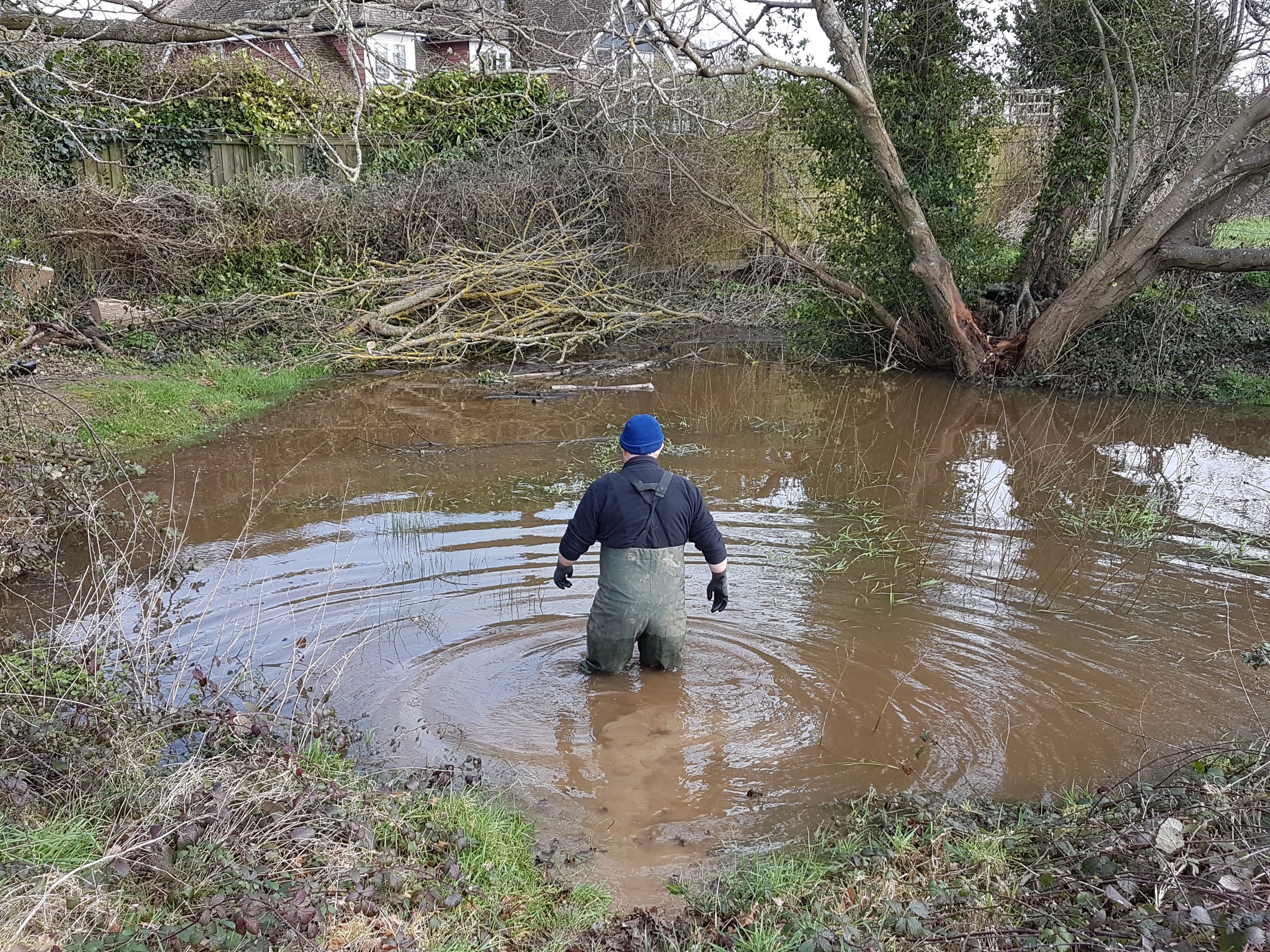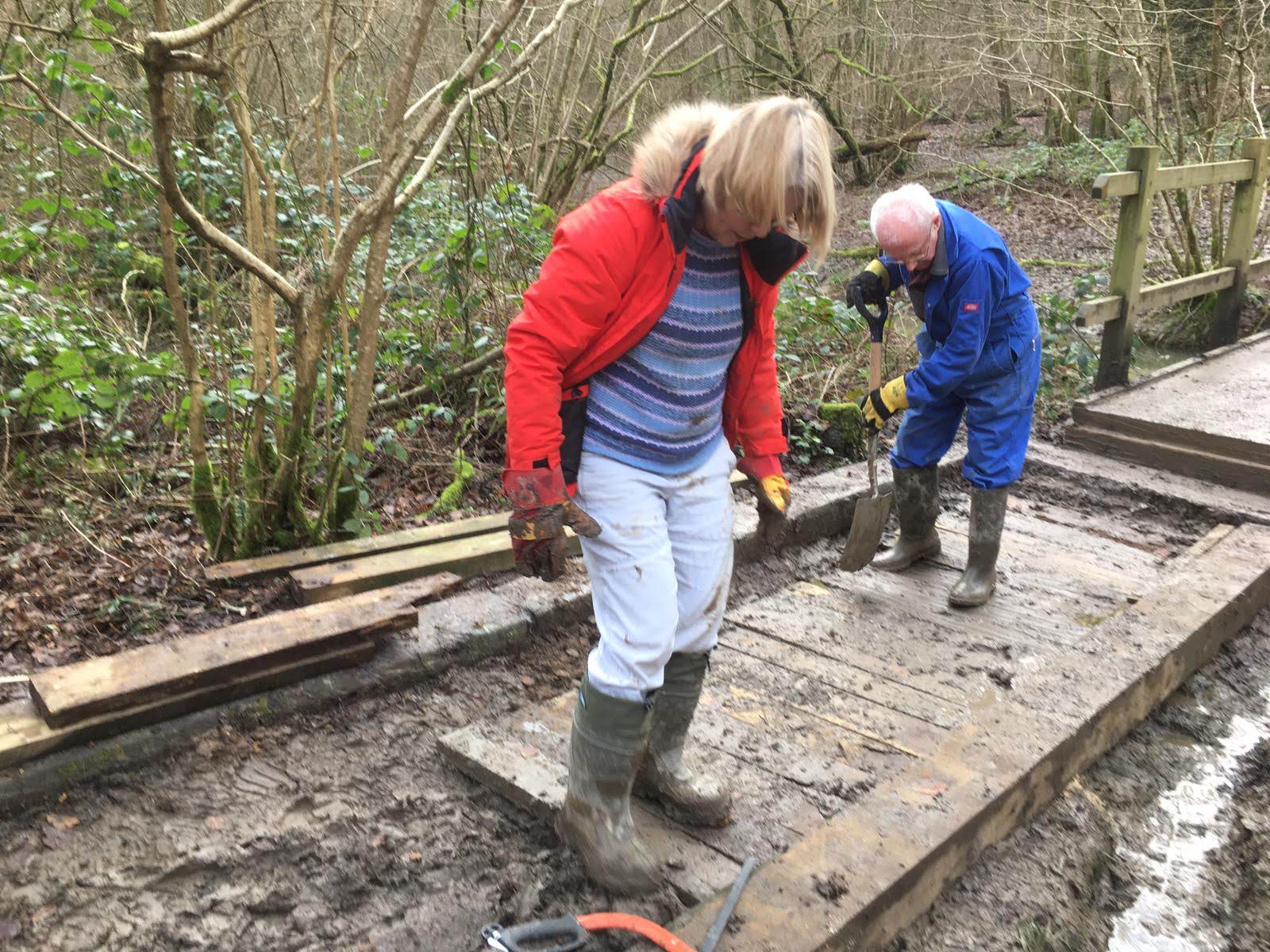 The weather was kind to us and a good time was had by all.